Welcome to Watertree Press
Watertree Press is an independent publishing house dedicated to quality non-fiction works that fulfill our motto: Read. Think. Grow.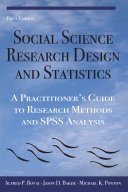 Our latest release is Social Science Research Design and Statistics: A Practitioner's Guide to Research Methods and SPSS Analysis by Alfred P. Rovai, Ph.D., Jason D. Baker, Ph.D., and Michael K. Ponton, Ed.D.
This book integrates social science research methods and the descriptions of 46 univariate, bivariate, and multivariate tests to include a description of the purpose, assumptions, example research question and hypothesis, SPSS procedure, and interpretation of SPSS output for each test. Included throughout the book are various sidebars highlighting key points, images and SPSS screenshots to assist understanding the material presented, self-test reviews at the end of each chapter, a decision tree to facilitate identification of the proper statistical test, examples of SPSS output with accompanying analysis and interpretations, links to relevant web sites, and a comprehensive glossary. Underpinning all these features is a concise, easy to understand explanation of the material.
This 556-page book is attractively priced at $29.95 for the paperback version and only $9.99 for the iBook, Kindle, and Nook eBook versions.
---
Table of Contents (PDF File) | More About Social Science Research Design and Statistics
---
Order Social Science Research Design and Statistics:
---
Our second release is Fighting for Peace: Combating Conflict with Character by Dr. Dennis Morgan, professor in the Graduate School of Columbia International University.
Conflict in relationships is a fact of life. When people are around each other there is not only the potential for conflict, but there is going to be conflict in some form, to some extent, at some time. Rather than fearing conflict, Dr. Dennis Morgan encourages readers to see conflict as an invitation from God to strengthen relational closeness. Fighting for Peace will challenge you to consider your personal relationship with God, to more fully know and examine yourself, and to move toward others in humility - combating conflict with character.

Now available in a Kindle version; free lending for Amazon Prime users!
---
Order Fighting for Peace:
---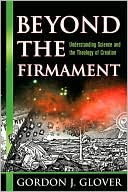 Our first release is Beyond the Firmament: Understanding Science and the Theology of Creation by Gordon J. Glover, a well-researched and thought-provoking book from an impressive first-time author.
As debates within the Church over the scientific details of creation become more frequent, the experts seem to grow more entrenched while the rest of us only become more confused. Somewhere between the endless arguments over distant starlight and Carbon-14 dating, calculating the mathematical improbabilities of things that already exist, and parsing ancient Hebrew and Greek, somebody needs to ask the simple question: If 3,500 years of scientific progress can't help modern Christians figure out Genesis, then how could the ancient Israelites possibly have understood it so well? What secret did this newly liberated gaggle of Hebrew nomads take with them out of Egypt that holds the key to understanding God's telling of His own creation story?
---
Order Beyond the Firmament:
---
Watertree Press books are distributed by Ingram and Baker & Taylor and available through online retailers including Amazon.com and Barnes & Noble. If you're a school, bookstore, or other organization interested in purchasing Watertree Press books in quantity, please contact us.